Chicago, IL (PRWEB) June 07, 2014
The Guardian newspaper in London Wednesday night reported that the National Security Agency has long collected phone records from some 100 million Verizon customers in the United States. The secret court order that allowed the NSA to obtain that, according to documents obtained by the Guardian, requires the phone company to hand the information over to the NSA on an ongoing, daily basis. The order covered international calls, as well as communications inside the United States, and customers were not aware of it until the Guardian story was published.
The following statements from public policy experts at The Heartland Institute a free-market think tank may be used for attribution. For more comments, refer to the contact information below. To book a Heartland guest on your program, please contact Director of Communications Jim Lakely at jlakely(at)heartland(dot)org and 312/377-4000 or (cell) 312/731-9364.
What makes this news doubly distressing is that it comes to U.S. citizens from an overseas news source on nearly exactly the anniversary of the day that the U.K. and the U.S., together with other allies, launched the D-Day invasion of Normandy to restore freedom to Europe.
The fact that this is a bipartisan problem extending across administrations is further proof, if any were needed, that power tends to corrupt and absolute power corrupts absolutely, and that those who would trade liberty for security will soon find that they have neither. All in all, this is a sad, sad way to commemorate one of the world's most important anniversaries in the annals of freedom.
David L. Applegate

Policy Advisor, Legal Affairs

The Heartland Institute

media(at)heartland(dot)org

312/377-4000
Should we be surprised at this news when the U.S. Supreme Court has just declared police may make the DNA of persons who have been convicted of nothing government property, potentially to be kept forever? When we have recently seen the Boston metropolitan area put under martial law and entire families dragged out of their homes at gunpoint by men dressed in military garb and backed up by armored vehicles and helicopters? When millions of travelers are subjected to virtual strip searches and physical groin gropes just to board a plane?
George W. Bush may have started a war on terror, and Barack Obama may be speaking of eventually ending it, but it's already over. The terrorists have won.
Steve Stanek

Research Fellow, Budget and Tax Policy

The Heartland Institute

Managing Editor

Budget & Tax News

sstanek(at)heartland(dot)org

815/385-5602
Privacy is very important. We would like the government to get off our backs. The administration should be more transparent and explain why this unusually extensive search is really necessary.
Ronald D. Rotunda

The Doy & Dee Henley Chair and Distinguished Professor of Jurisprudence

Chapman University

rrotunda(at)chapman(dot)edu

714/628-2698
The audacity of monitoring everyone's phone calls in hopes of catching a small number of terrorists demonstrates the unconstitutionality and self-contradiction at the heart of mass government surveillance. There is no probable cause for which to search any particular individual's call records, merely a probability that someone, somewhere used a telephone to assist in the planning or commission of a crime. This reasoning nullifies the Fourth Amendment, the very point of which is that government cannot search or seize 'persons, houses, papers, and effects' at random.
S.T. Karnick

Director of Research

The Heartland Institute

skarnick(at)heartland(dot)org

312/377-4000
The recent Obama administration attacks on personal liberties are frightening and lengthy: surveillance of the emails and phone records of journalists; the IRS debacle; the Benghazi scandal and cover-up; drones; and the National Defense Authorization Act that allows anyone the government doesnt like to be held indefinitely, including U.S. citizens arrested on American soil. And now we learn of another attack on our liberty.
This action by the NSA, which possesses the most advanced array of equipment and scientific personnel to listen to whomever it wants to, proves that the Obama administration is carrying out a plan of change you can believe in. Our Constitution is openly and brazenly violated and it reminds me of how Russians, Chinese, Cubans, and many many others lost their freedom and paid dearly with tens of millions of innocent lives.
Yuri N. Maltsev, PhD

Professor of Economics

A.W. Clausen Center for World Business

Carthage College

ymaltsev(at)carthage(dot)edu

262/551-5880
What is the difference between this and the Soviet dictatorship many of us fled in hope of coming to a free country?
Tibor R. Machan

Professor Emeritus of Philosophy

Auburn University

R. C. Hoiles Endowed Chair in Business Ethics and Free Enterprise

Argyros School of Business & Economics

Chapman University

tmachan(at)gmail(dot)com

312/377-4000
If there is not a tremendous backlash that results from this news, it will show that we truly have not learned very important lessons from history.
Hilary Till

Principal, Premia Risk Consultancy, Inc.

Policy Advisor

The Heartland Institute

media(at)heartland(dot)org

312/377-4000
The larger the amount of irrelevant data, the easier to hide things that might be important. Monitoring everybody diverts attention from what might be a genuine threat. Thus, the administration doing this suggests that the purpose is not to find terrorists but to find nonsupporters of Obama.
Jane M. Orient, M.D.

Executive Director

Association of American Physicians and Surgeons

janeorientmd(at)gmail(dot)com

520/323-3110
Our constitutional liberties are virtually unbounded. The government's ability to infringe upon them is specific, delineated and delimited. Thus the government's all-encompassing, boundless data grab from (at least) Verizon is an egregious assault on the people.
The government needs to get specific court permission for specific, finite data. They should not ask for or be granted such blanket, open-ended data-grab authority. That they asked for and received permission for data-grab authority in advance of the grab on an ongoing, rolling basis is worse still.
This is just the latest example but maybe the worst of the Obama administration's complete disregard for the Constitution and the freedoms from government overreac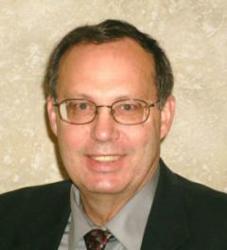 I'm gonna have to say Obama declaring Martial law. And no i'm not some conspiracy nut. THe raiders are that bad of a franchise!

Answer by Hello And Good Bye
Barrack Obama declares martial law
Answer by gary w
raiders will be last place, enough said
Answer by Aiden Stuart
Raiders winny i mean they are going to and obama smh
Garden City, NY (PRWEB) February 14, 2014
Members and guests of the NAPW Los Angeles, CA Local Chapter got together for a breakfast networking meeting on an auspicious date that wont happen again for another 100 years: 12/12/12. The group of professional women used the occasion to celebrate the holidays and the close of a very productive year for the NAPW Los Angeles, CA Chapter.
NAPW Los Angeles Chapter President Ruth Garcia-Corrales welcomed members and guests to the breakfast networking meeting that was held at Factors Deli.
The significance of the date, on-going gift-giving, including a box of secret gifts from the Chapter President and huge baskets of Arbonne products donated by Lori Herman and Sarah A. Nargiso, and the bright colors attendees wore, all added to the festive holiday spirit to the meeting.
One of our guests, Lisa-Catherine Cohen had pointed out to me that we were holding our meeting on a very significant date and I do think it added to the festive atmosphere of the meeting, said the Chapter President. Many attendees discussed the various charities they are passionate about, especially during the holiday season. There were many speeches by members and guests that went beyond simple introductions, and, in the spirit of the season, we all enjoyed a little gift-giving.
Networking was in full force during the meeting. Members and guests invited one another to events that were happening that very night including a Night of Indulgence that was sponsored by Arbonne with Chapter member and Chiropractor Dr. Julie Zieve. There was also a holiday party and a clothing-and-accessories party by Chapter member and Designer Maureen Tepedino.
Members and guests present at the December 12th networking breakfast meeting each took a few minutes to share their personal and professional stories with the group of professional women:
Ruth Garcia-Corrales, Chapter President, is the Marketing and Advertising Director of Curacao, all 11 mega- stores that cater to the Hispanic market. Ruth was the first woman Consul General of Costa Rica, and from that position created CAFN, an amalgamation of all the Consul Generals of Central America, which, from that powerful coalition, literally changed that part of the world. She added that she is now in the last stages of her book, a biography of one of the founders of Curacao, who came to this country with $ 20 in his pocket. Lisa-Catherine drafted Ruth to read from her biography, titled What It Takes: From $ 20 to $ 2000,000 in the Womens National Book Association Reads Its Own (WNBA/RIO) that she created for the Los Angeles Chapter. She also produces, hosts, and reads at the events). That annual event was held on November 4th at the Mystic Journey Bookstore in Venice.
At the event, I touted NAPW, and at the recent NAPW meetings, I plugged the WNBA event. A few NAPW members attended and a couple of WNBA members have, likewise, come to the NAPW meetings! said Lisa-Catherine. It seems we are becoming sister organizations. This was the first time Ruth read from her almost-finished book and she read it like a pro!
In her introduction, Ruth went on to say that not only does she take care of a husband, all 11 Curacao stores, and a fecund fig tree from which she cooks and bakes every imaginable fig concoction; and is working on her second book while completing the first one, she is also the mother of six (three dogs, two birds, a turtle) and two stepchildrenand two grandchildren! Ruth must have figured out how to fit 40 hours into a 24-hour day.
Chapter member June Davidson introduced herself with the statement, I am on a mission! The mission to which June was referring is, despite President Obamas Lilly Ledbetter ruling that women are to be paid the same as men for the same work, it isnt happening, and women are still being paid less than their male counterparts. Well, June intends to change that. The strength of her intent leaves not a whit of doubt that she will accomplish it. Her business title on her business card is: American Seminar Leaders Association and Coaching Firm International. She talked further about helping women gain confidence when speaking in publicshe obviously knows whereof she speaks! June mentioned Lynn Rose and her WOW FactorLynn helps people get rid of the fear of public speaking; she will attend the next Chapter meeting. June Davidsons assistant, Dave Mathews, was also at the meeting and very briefly introduced himself as Junes assistant.
Guest Linda Balaban, an Arbonne Executive, sat next to her colleague at Arbonne, Chapter member Sarah Nargiso. Sarah told the crowd about an event to happen that nightwith masks (not Halloween ones, but rather a green, pore-closing skin application). She promised that night there would be margaritas, facials, raffles, and massages, and would feature Chiropractor Dr. Julie Zieve. On a more serious and important note, Sarah told the group of professional women about United in Harmony, a nonprofit whose mission is making a difference in a homeless childs life.
Sarah explained that it is a mentorship program that, through Arbonne and its products, provides opportunities for and raises the self-esteem of impoverished children, especially young girls. You can contribute to this worthy cause by contacting Sarah.
NAPW member Daphne Germaine is always stunningly attired with her own designs. Daphnes main focus is disaster-survival kits. What with the recent horror of Hurricane Sandy on the east coast and Katrina not so long ago, this is an important issue and one that Daphne is passionate about, she even offers such survival kits for dogs! Daphne wants to market these G&D Survival kits, with first aid and so much more, to schools, offices, auto dealerships, stores, and of course our homes.
Jovita Jenkins, a Chapter member, is the Author of a wonderful self-help book titled, Get Out of Your Own Way. In these pages, readers will find ways to move up the corporate ladder by learning what the essence of true leadership is, and how to become one themselves. You can purchase her book at the Mystic Journey Bookstore, on Amazon.com, and through jovita(at)jovitajenkins(dot)com. Jovita also writes and collects the achievements every month for the WNBA/L.A. Chapter Newsletter.
As a Writer, I know full well what it takes to get from idea to a finished book, and I can tell you firsthand what having a book can do for you: it sets you up as an expert in your field, gets you on the panel in front of audiences (where you can sell books at the back of the room), puts you in magazine, radio, and television interviews, helps you run successful, high-profile seminars, Webinars, and teleclasses, said fellow Author, Lisa-Catherine.
Daisy Marks, a veteran NAPW member, spoke passionately about her cause c

Recommended:
Recent Search:
obama martial law 2014
2014 martial law
marshall law 2014